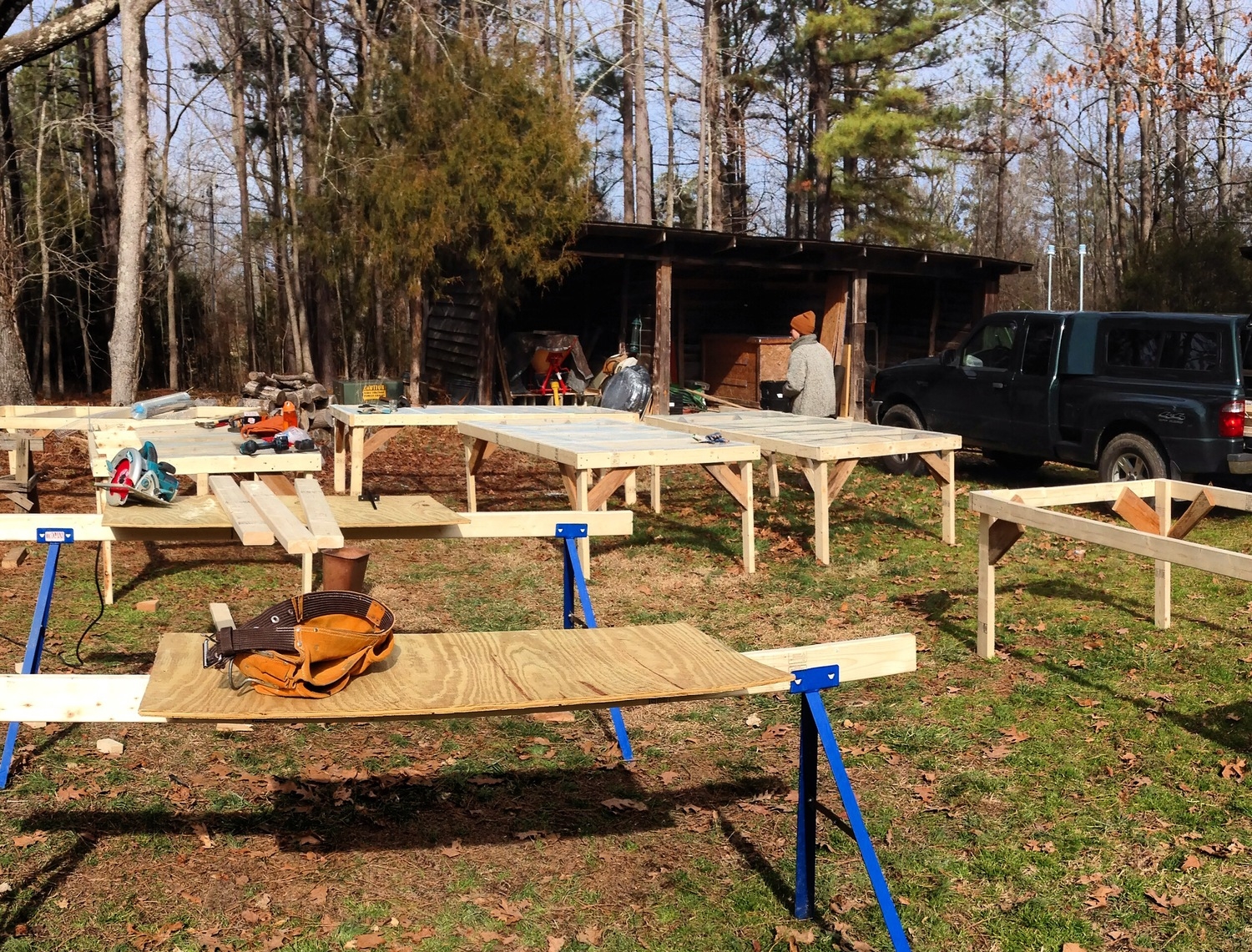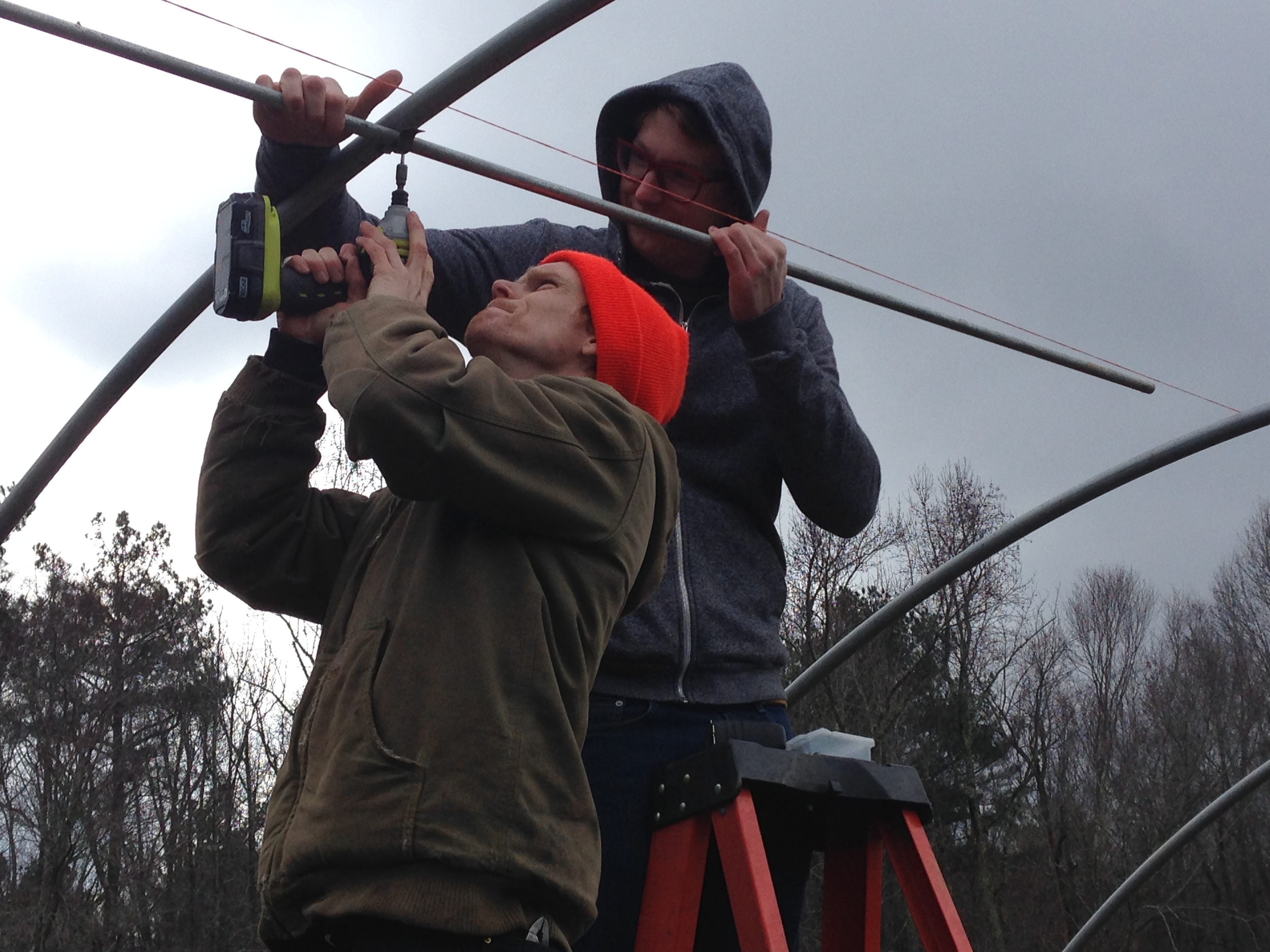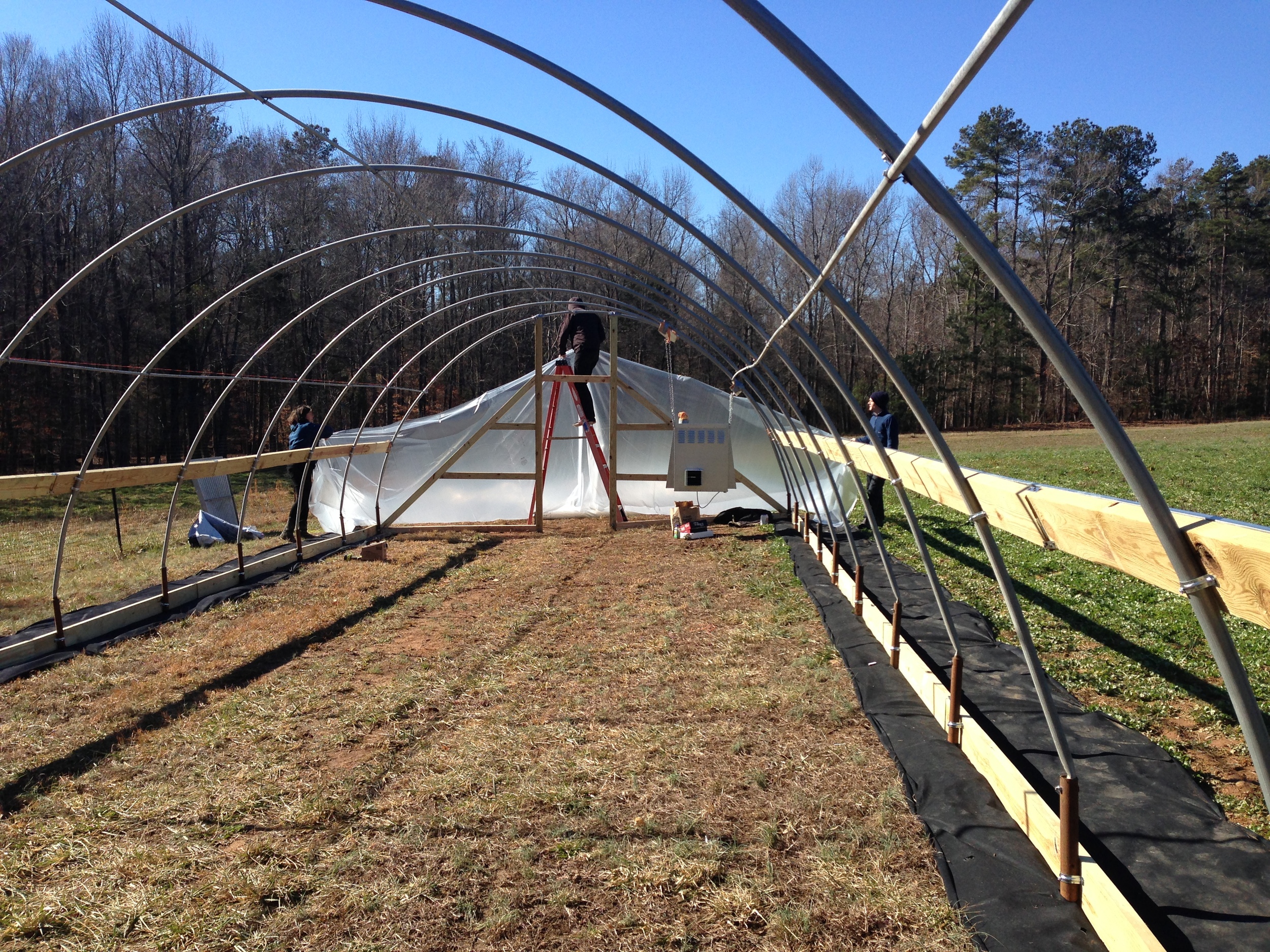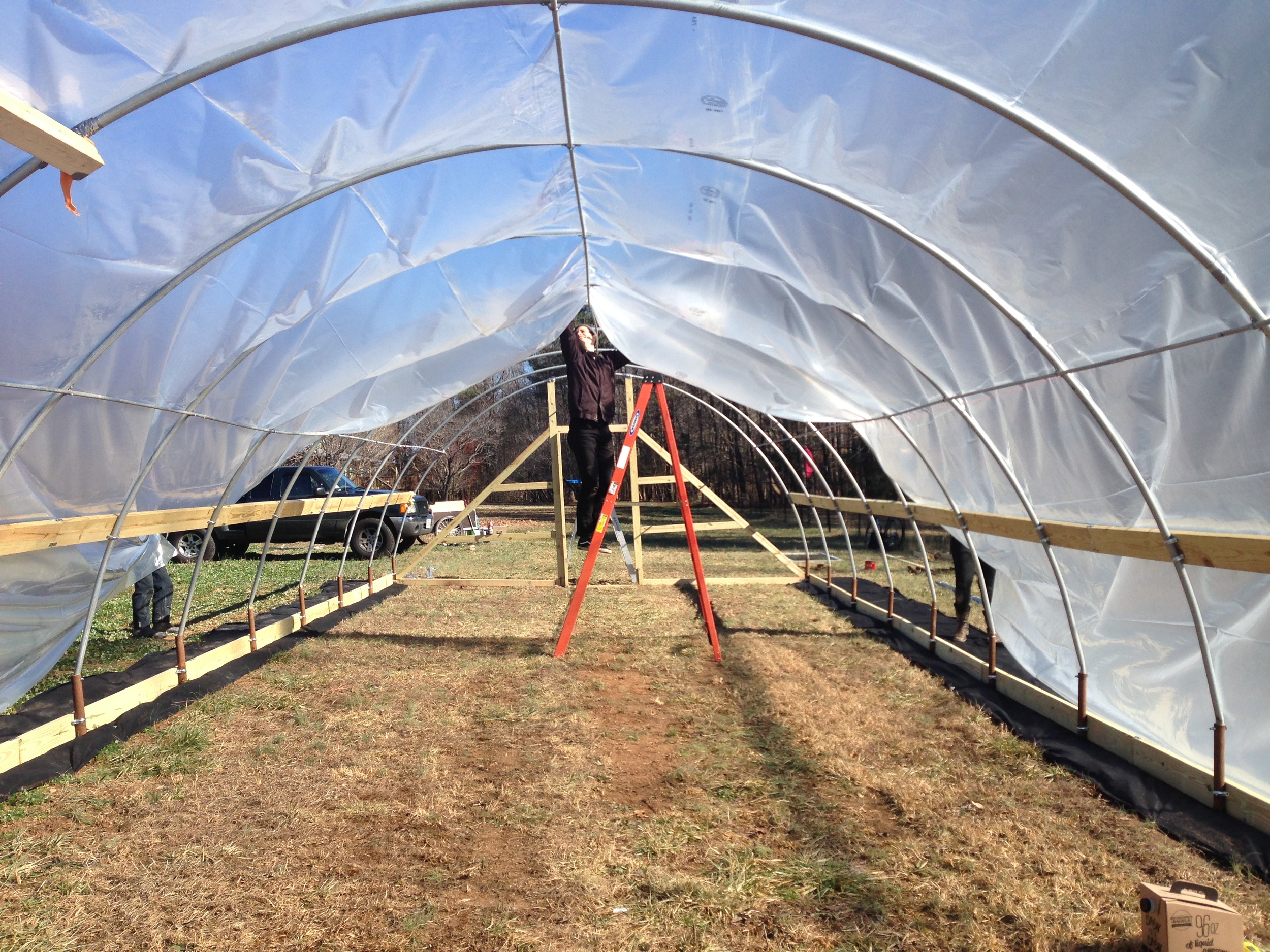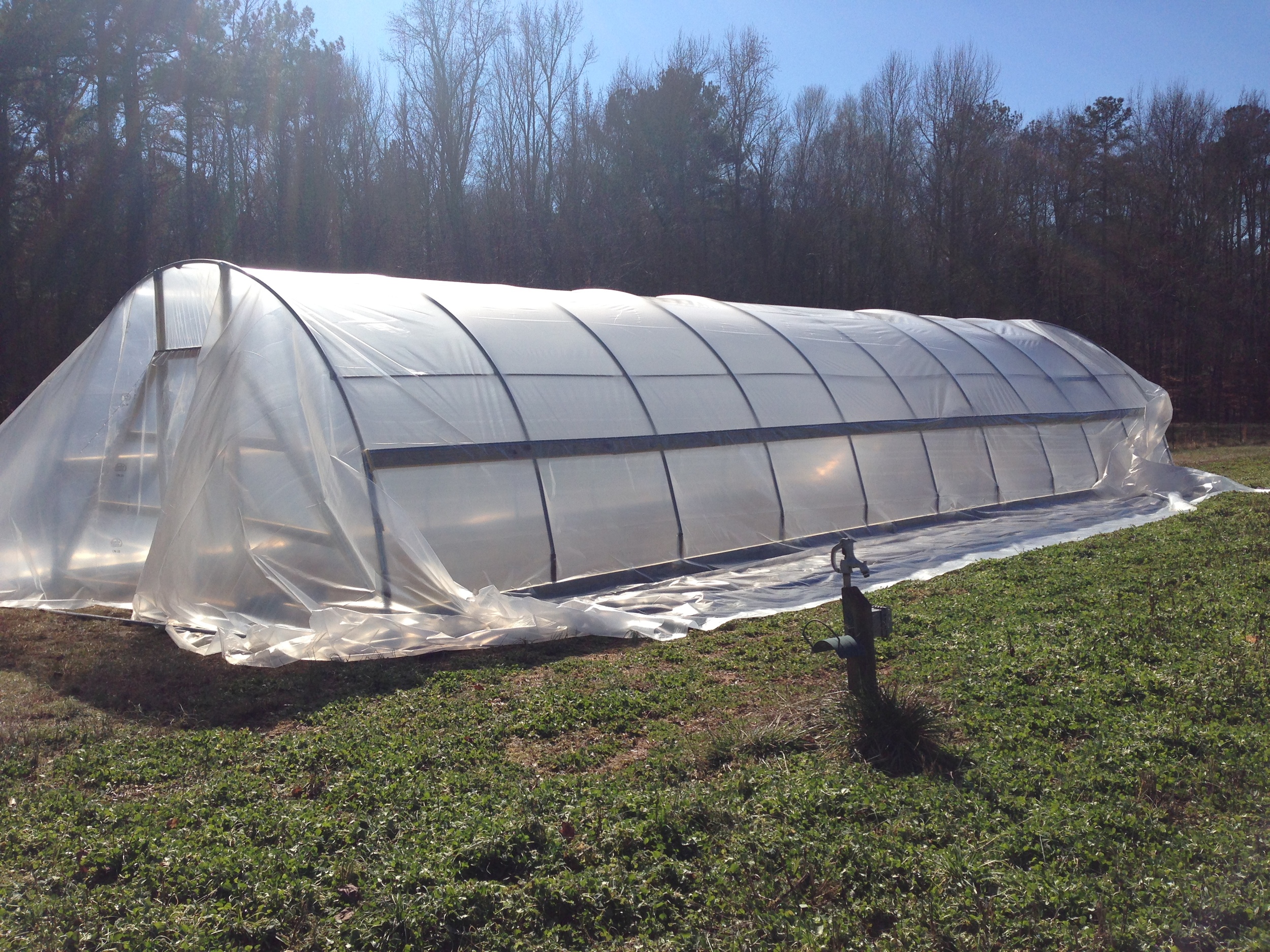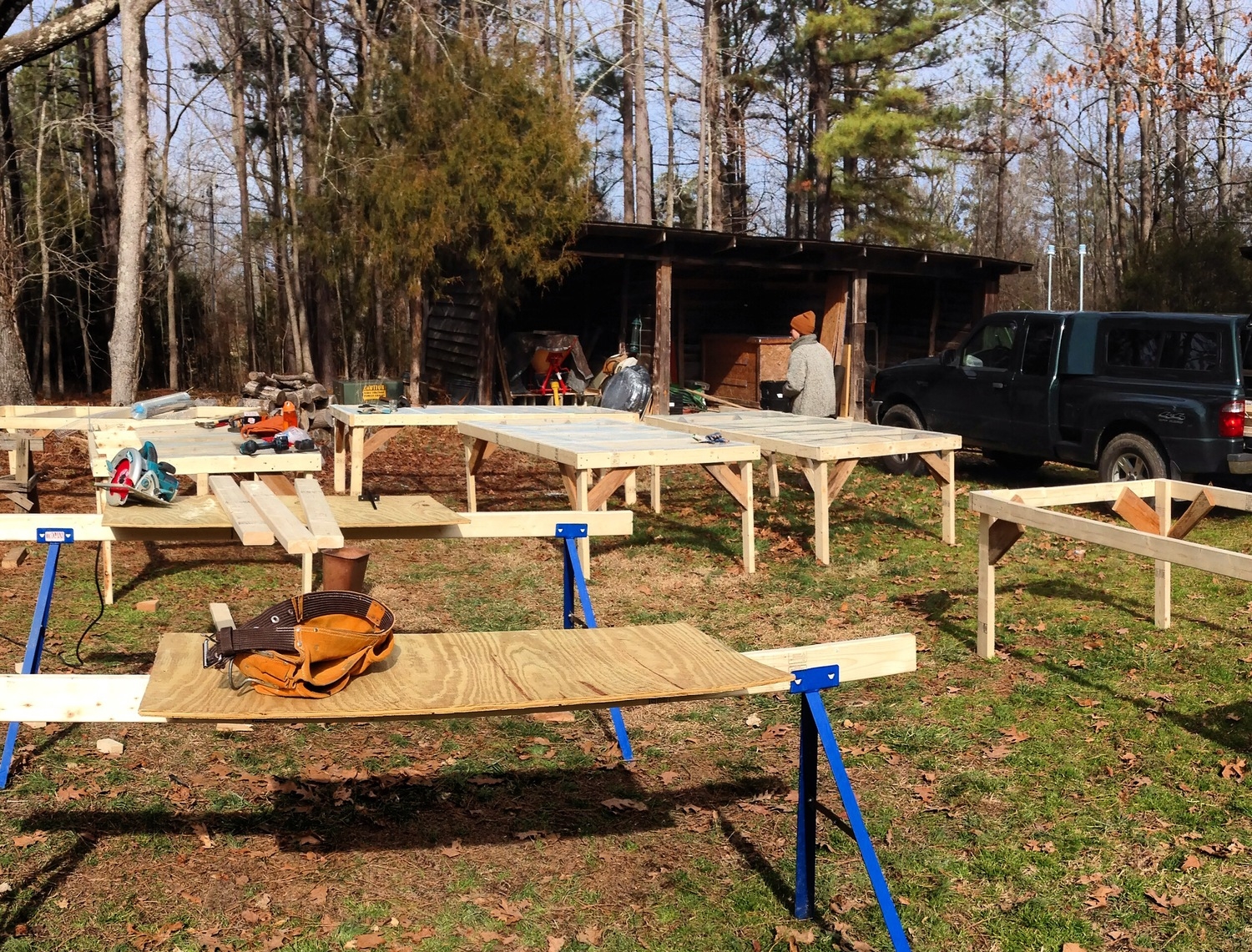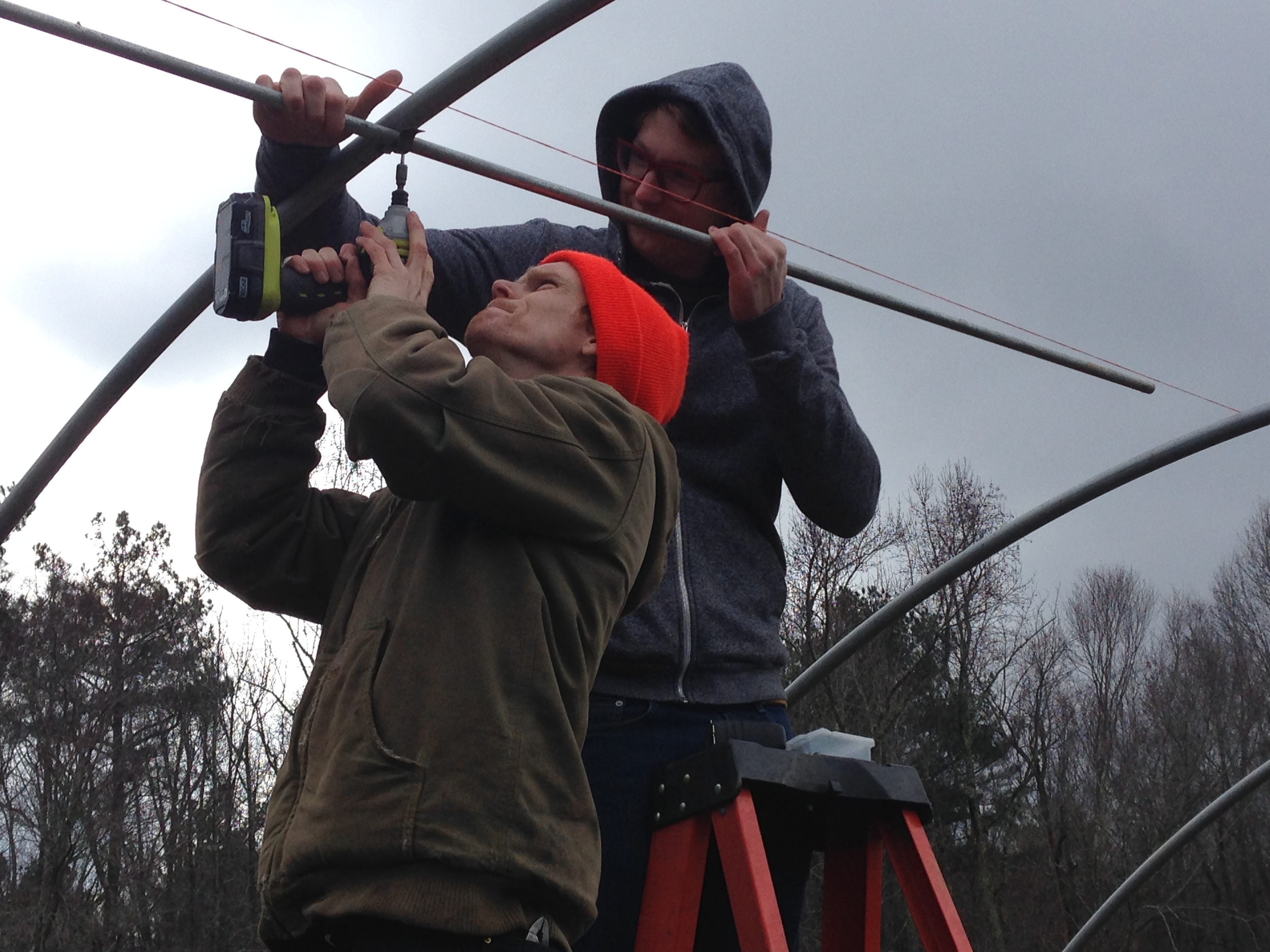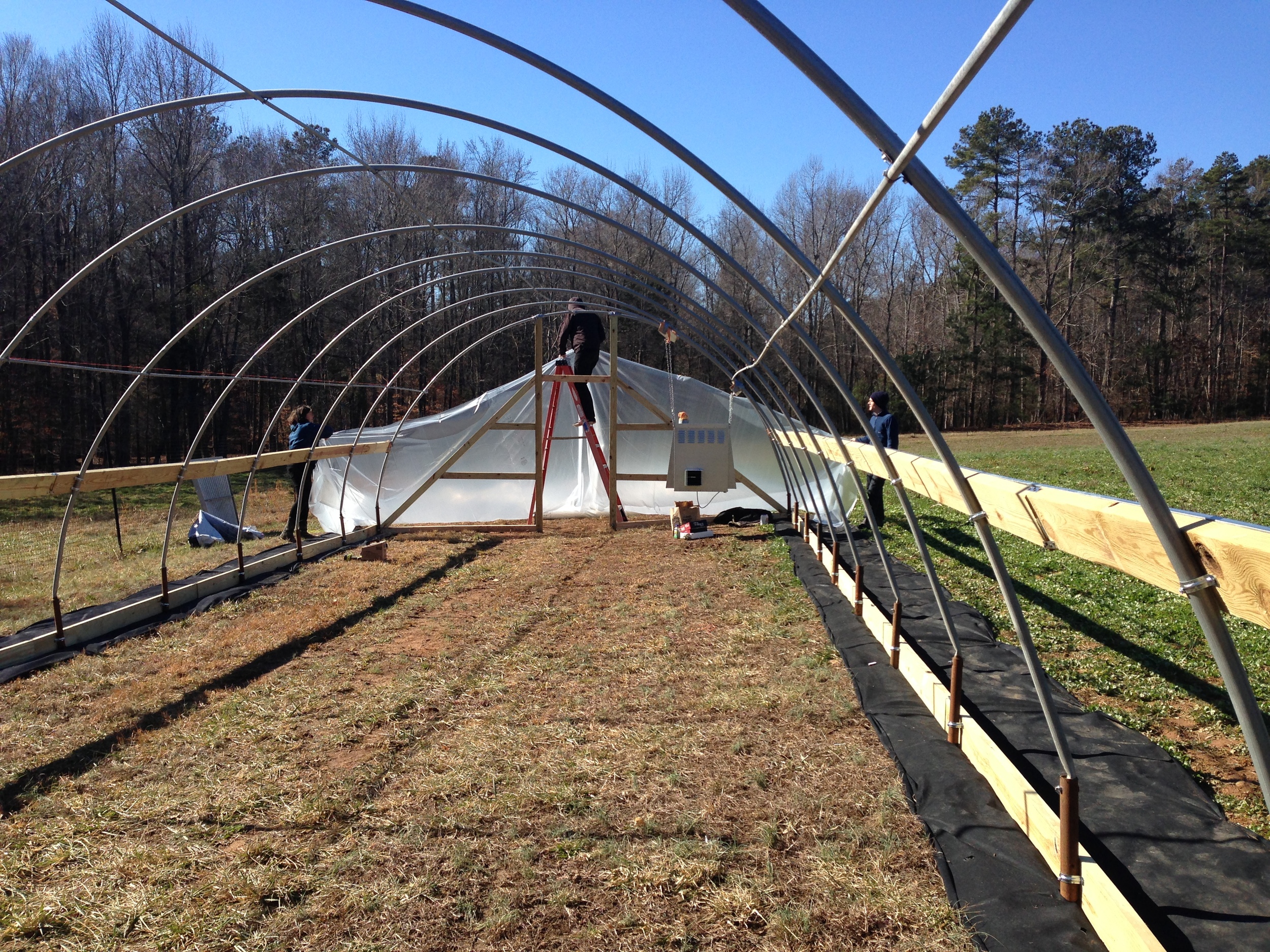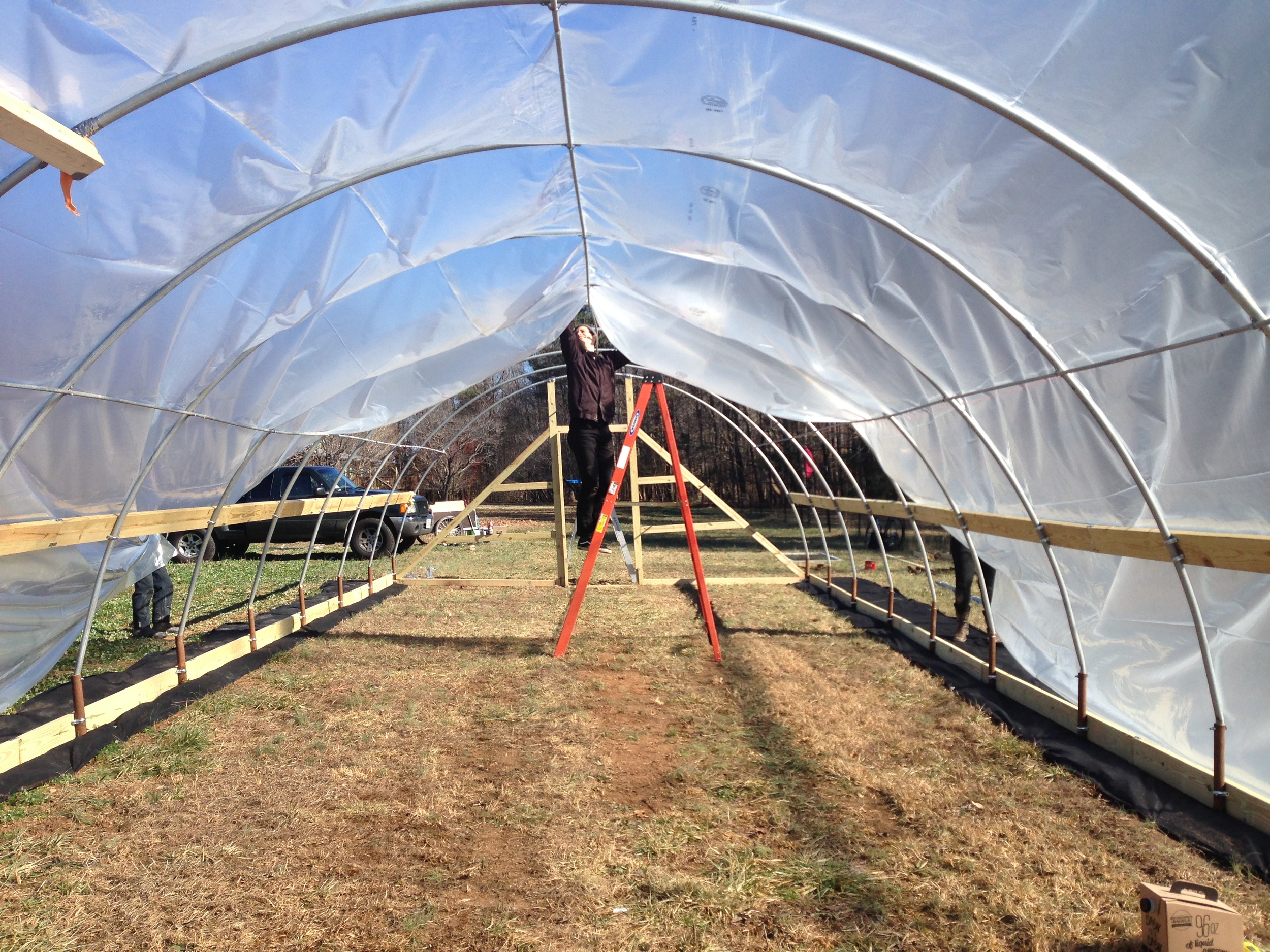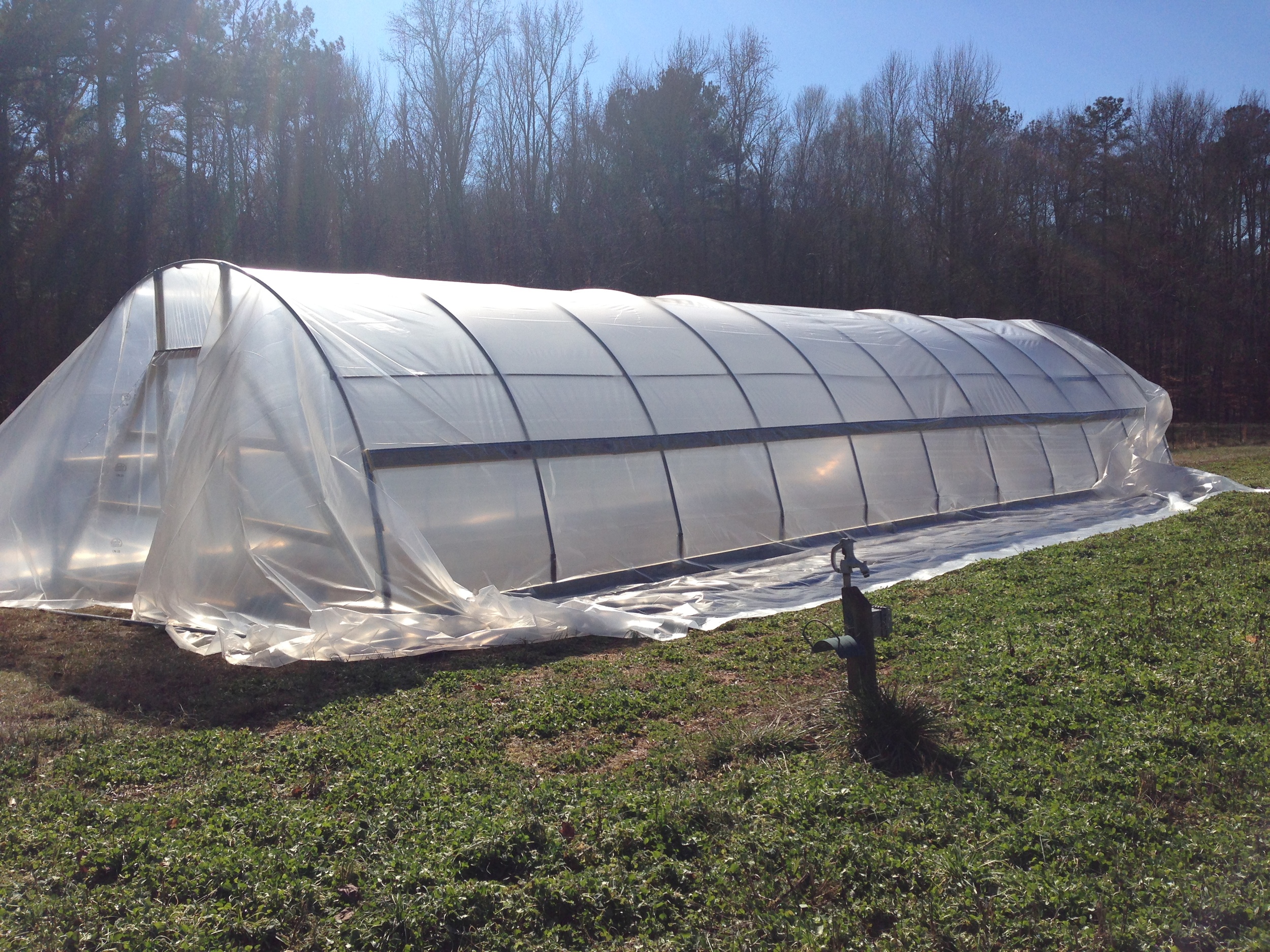 Well . . . we made it y'all! After a 16 hour car ride jam packed with two cats and all of our prized possessions we finally arrived in Durham, NC, on December 15, 2014. 

We are thrilled to share this experience with all of you, especially all of our friends and family who have helped us get here! This blog is an attempt to keep those near and far engaged with our project and follow along the Red's adventure. 

Since our landing in Durham, we've eagerly begun the various projects to jumpstart our 2015 growing season. All made possible with the help of many friends, especially Norm and the Henderson and Tedder families. 

Our first project was building our greenhouse, which we will utilize year round to prepare our seedlings for each season. With the help of our dear friends from Michigan, Mikey and Jillian, we assembled the hoops and built out the 50 foot structure. Next, we installed our plastic with help from our pals Erika and Derek, as well as Norm and our honorary intern Jim Henderson. Dave and Norm installed the heater to keep the seeds nice and warm as they germinate during the cooler season, and Kelsey helped us build greenhouse tables to organize and lay out all of our seedling trays.

Now that the greenhouse is up and running we'll start our planting schedule and get the seedlings started. Kale, collards, lettuce, Swiss chard and onions are first on the list. Can't wait to taste some fresh Red's produce . . . is it spring yet?! 

We'd like to thank Norm for offering us this opportunity to start our project. Without his generosity and willingness to share his land and vast knowledge, none of this would be possible.A special thanks to the Henderson and Tedder families for helping make our transition especially smooth and for their support with various projects on and off the farm! Another big thank you sent over to Coco and Allison in NYC for their countless hours helping with our logo and branding!